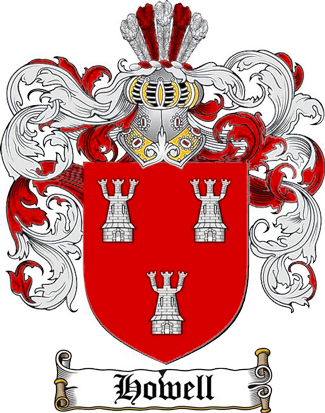 Edward Howell
Family Association
Available Now! Get the all-new 3-volume set of the long-awaited Edward Howell (1584-1655) of Westbury Manor
ORDER NOW!
Join Us for the 2022 Reunion on Long Island!
Join us for the October 12-13, 2022, gathering on Long Island where Edward settled in 1640. It will be our first in-person EHFA Reunion in three years. Wednesday events include the Annual Meeting followed by a bus tour of key Howell locations outlined below. A banquet will follow at a very special venue next to the host hotel.
On Thursday, among other activities, we look forward to seeing the signet fob at the Suffolk County Historical Society in Riverhead. It is believed to have belonged to Edward and is used to make an impression of the Howell Coat of Arms in wax on a letter or document.
REGISTER NOW!
Hurry, special hotel rates expire on August 10th!
When: October 12-13, 2022
Where: Riverhead and Southampton Long Island, New York
Tour locations related to Edward Howell and his prolific impact on Long Island and early Colonial America. The tour will include the Water Mill, originally built in 1644, Conscience Point where the group landed, and the Halsey House located near where Edward's second house was built. If you are a descendant of Edward's son, Richard, this has special significance as he married Elizabeth Halsey whose father Thomas Halsey, built the original house on the property. The current house was built circa 1683 by his son Thomas Halsey Jr. who inherited the property and used wood frame timbers from his father's house to build his own. The Halsey House and Conscience Point are managed by the Southampton History Museum.

See the next Newsletter for more details.
Hope to see you in Southampton this fall!
WELCOME
This is the official web site of the Edward Howell Family Association.
Edward Howell was born in 1584 at Westbury Manor in Marsh Gibbon, Buckinghamshire, England. He and his wife, and his eight children emigrated to America in about 1634, settling in Lynn, Massachusetts. Edward, a gentleman, was granted 500 acres in Lynn. In 1640, Edward then 56, led a party of Lynn citizens seeking land and religious freedom to the unsettled territories of Long Island. They founded the town of Southampton, the first English settlement in the future State of New York. Edward served the town as magistrate and built the first water mill there in 1644.
Descendants of Edward Howell (1584-1655)
First Edition – by Emma Howell Ross, 1969
Second Edition – by Dr. David Faris, 1985
Third Edition – by Cindy Ward Clark, Published January 2021